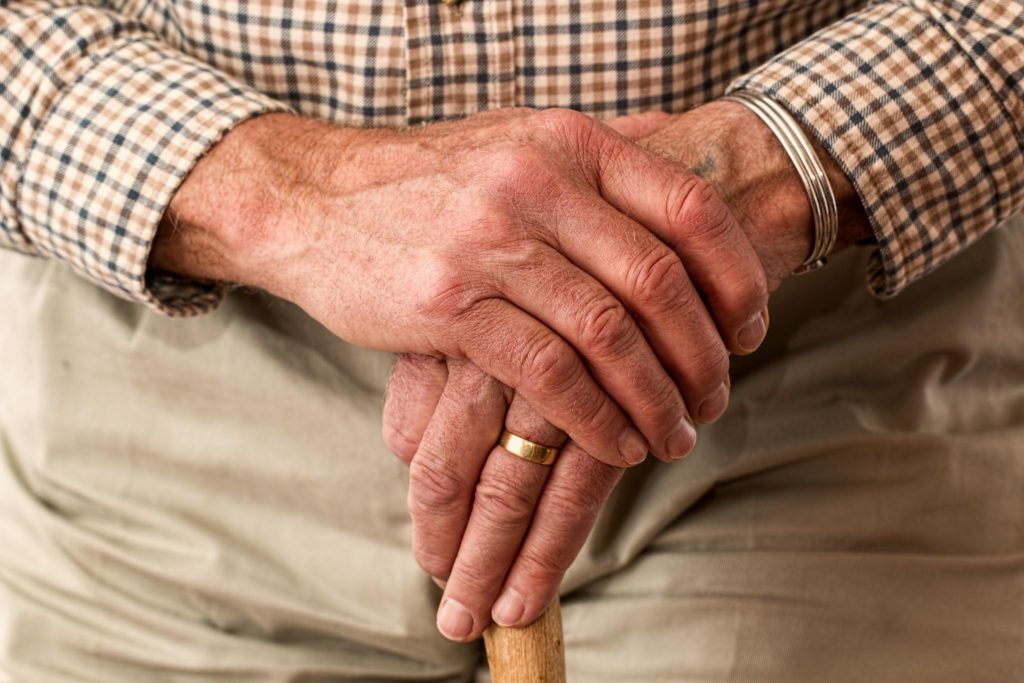 In 2011, nearly 23,000 people over age 65 died and 2.4 million were injured, ending up in emergency rooms because of falls. 
Falls many times are avoidable, and often due to things overlooked.  
As a senior fitness specialist I believe strongly that strength is the most important thing to decrease your risk of falling. Seniors need strength training more than anyone, this will help their balance and help them maintain their independence. I ALWAYS do the sit and stand exercise with my seniors if they are able.  Any exercise I can do with them, safely, to strengthen their legs I will do.  Other exercises include heel raises, toe raises, heel toe stand, one-leg stand with support and heel toe walking.  If they are able, we do strength training for the upper body also.  Exercises like push-ups on the counter, bicep curls with dumbbells and dips off a sturdy chair, are a few.  I have clients in their 80's that use dumbbells from 2-20 lbs.  Obviously there are many things to consider and every client is different, but the one thing they all have in common is?  They need to move.  We all lose muscle if we don't, we need to stop this by being proactive.  Strength training and balance training (which strengthens) are the key!  This is the best thing we can do to prevent fall risk.
Besides keeping up your muscle and strength I always look at all the hazards that may cause a fall in the home.  Obvious things to some may not be to others. Here are a few:
Furniture in the way, items on the floor, rugs and electric cords.

 

Every area on the floor should be clear to walk.

 

Stairs should never have anything on them
Night lights, light switches that glow and light switches

 

at the top and bottom of stairs are very important. Many of out seniors fall at night in the dark.
Many medications can make seniors dizzy/groggy be careful of these when an older person lives alone.
Avoid slippers, wear shoes in and outside.
Carry a cellphone and consider wearing an alarm device in case you fall and cannot get up
Be safe and help keep our seniors safe by making sure these hazards are not present and by doing the most important thing…Get moving and stay strong!!
Elissa XOXO