WELCOME TO
Elissa's Fitness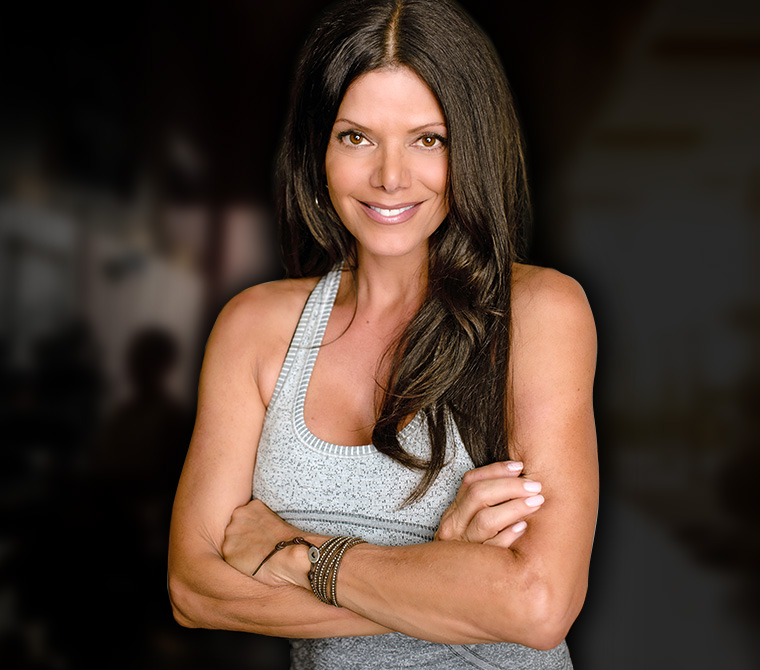 Meet Elissa
Elissa has been a fitness expert and wellness professional for over 25 years. As a Certified Personal Trainer, Exercise Physiologist, and Holistic Nutritionist, she specializes in One-On-One Training in the privacy of your home, where her client gets total attention without the distractions of a crowded gym environment. Current clients include both men and women, teens, older adults, pre-post natal and special needs including: MS, Parkinson's, Stroke and Post-Rehab Training. Her compassionate approach has made her a favorite with seniors and special needs clients.
Elissa has been certified through ACE, American council on exercise, since 1994.  She also holds a 4 year degree in Exercise Physiology and Psychology from Oakland University, graduating at the top of her class, Magna Cum Laude. She strives to continually learn, using these ideals to help her clients achieve optimal health.
Elissa has refined her teaching with continued education including certifications in Nutrition, Pilates, TRX, and Kettlebells. She is a Women's Fitness Specialist, Senior Fitness Specialist, and Weight Management Specialist, thru ACE.  She continues her Advanced First Aid, CPR and AED certifications.
Trained in Holistic Nutrition, food is her passion! Elissa offers Nutritional Counseling, what she calls "Kitchen Rehab", and Cooking Classes which have been a favorite. She helps clients weed through all the confusing, conflicting nutritional advice out there. She loves to share her cooking abilities and recipes with her clients. She offers single and group cooking classes.
Based out of Oakland County she serves clients in West Bloomfield, Bloomfield Hills, Franklin, Birmingham, Troy, Commerce and Sylvan Lake. Elissa also trains clients at golf and tennis clubs including Knollwood, Forrest Lake, Franklin and Tam-O-Shanter. An avid nature and animal lover, when Elissa is not teaching her clients you will find her outside with her Alaskan Malamutes Tehya and Nakoa, or in the kitchen creating a new healthy recipe to share!
What They Say About Me
I am a 56 year old postmenopausal woman. I hired Elissa to come to my home to help me lose the 15 pounds I gained since I turned 50, and my overall strength. I was pleasantly surprised at how fun and convenient it it was to workout at home!  She brought new things to the table for me to try! I reached my goal in 3 months and I am thankful I listened to her Nutrition tips and stayed consistent! I recommend her highly!

Carolyn, 56 West Bloomfield

Elissa is an excellent personal trainer! I was having issues with shoulder pain and wondered if my exercise routine was aggravating it. Elissa observed me exercising, made corrections to my form, and developed a great new plan. Situation is much improved now. She also gave me tips on nutrition and a great referral for a massage therapist. Thank you Elissa!

Patrick 48, Waterford

Elissa's a great personal trainer, motivating and results oriented. Highly recommend!!!

Kristen, Sylvan Lake

A great personal trainer, motivating and results oriented. Highly recommend!!!I would highly recommend Elissa Smith. She is trained in many modalities and can personalize a work out for anyone regardless of where they are in their fitness journey.Personal trainers can be so intimidating but her passion and compassion have drawn clients from all ages and backgrounds, She is extremely knowledgeable with weight training which is her specialty for achieving the quickest results. She offers a complimentary initial consultation.

Susan P., Sylvan Lake

Elissa was the 3rd personal trainer I have had. I am a 54 yr old women with some special needs from past injuries. I felt safe and comfortable with her, as she has had a lot of experience and knowledge in these areas.   Other trainers I had did not seem to have the compassion and education I found with Elissa. I am stronger and happier than I have ever been. You won't be disappointed.

Sarah, Troy

Elissa is a great motivator to help me meet my healthy goals. Her workouts are challenging and never "routine". She keeps it interesting!

Cheryl 51, Auburn Hills

Elissa is my first experience with a personal trainer and now I am spoiled for life! She knows just when to push and when to support. Whether in person or via Skype, she can make me sweat and laugh as I build strength and confidence.

Mary Bishop, Bloomfield Hills MI

Elissa is very caring and attentive to what I need, what my limits are, and how far she can push me. She encourages and motivates me to do better,and yet knows how much I am capable of. She is knowledgable in her field of training and nutrition and I highly recommend her to anyone looking for a personal trainer to come to your home.

Linda, Birmingham MI

Elissa is a wonderful trainer. I worked with her three days a week for two years and only had to stop when I moved. Elissa is consistent and dedicated. She kept me injury free for the duration of our training. Due to her efforts I was able to dramatically increase my fitness and strength.  Elissa was always flexible with her scheduling. She's consistently upbeat and motivating. I would highly recommend Elissa as a personal trainer.

Joel, Birmingham MI

I met Elissa at my clients home who brought her in to help aging parents with strength, balance and flexibility. She has an incredible energy that makes them want to get involved. In a short time I've seen the benefits of her skilled training techniques. She created a custom program for both mom and dad. It was different from the typical PT/OT that they had previously received from medical stays. They look forward to her visits and I would highly recommend her to other families looking to change up their lifestyle in both physical and nutritional fitness!

Gwen Wiley, Clarkston MI

I've had a very positive experience working out with Elissa as my trainer.  She is so knowledgeable and experienced in her field as a personal trainer. She continues to learn new methods to help her clients improve and become aware of their body and become stronger. She is also well read in areas of healthy diets and life styles. She is very attentive to her clients abilities and makes sure they are performing safely and to the best of their abilities. I have had success with the program she has designed with my particular needs and abilities. I am stronger and feel better.

Sheryl, West Bloomfield

Elissa was the first personal trainer I ever had. I was always afraid of injuring myself but from the very first day she took every precaution to make me feel comfortable and gradually increase my strength and endurance. I play a lot of tennis and she targeted those areas to make me stronger and more flexible on the court. Elissa is delightful to work with and very accommodating to my hectic schedule. You will love working with her.

Rob, Bloomfield Hills

Elissa is an awesome trainer, she pays total attention to you and watches your form like no other. Worked around some tendinitis issues with me while still incorporating tough workouts. She taught me a lot, on form with weights. She's a wealth of knowledge in nutrition also, and has given my wife and I some incredible cooking classes and recipes. A very unique trainer, you will really enjoy her!

Michael 47, Birmingham

I am a weekly client and am extremely happy with the work-out I receive. I would HIGHLY recommend Elissa!

Lucy H., Pine Lake

I have been a client of Elissa for the past 25 years. She is an outstanding personal trainer with a wealth of knowledge. She is well versed not only in her immediate field but in nutrition as well. Many years ago I wanted to lose some weight and she analyzed my diet and with a few suggestions I was able to lose and maintain my weight ever since.  Elissa is very conscientious. Clients of Elissa succeed due to her positive attitude and motivation , through encouragement.

Carol, 70 Birmingham