Workout with me anywhere, with my live online personal training sessions. Skype and FaceTime personal training sessions give you the option of staying home and having the same interaction as If I was personally there. The only difference is that you log in to Skype or I call you on FaceTime. I have been offering Skype sessions to my clients that travel and clients out of state with great success. They love it.
Strength Training
Fat Loss
Women's Fitness
Senior Fitness
Functional Training
Stretch Classes
Injury Rehabilitation
Nutrition Counseling
Meal Plans
Cooking Classes
If you'd like to train with me, but don't live in Oakland County, MI you can still train with me LIVE with Skype or FaceTime fitness training. I offer private sessions with Skype (Mac and PC) and FaceTime (Mac). All you need is a webcam or an iPad or smart phone.
What about equipment?
If you have equipment that you can incorporate into your training that's great, but you don't need much to start. There are many exercises that we will do that use your own body weight and minimal equipment. You would need a laptop, mobile device or iPad so we can use the webcam. A mat and a bottle of water is also necessary. I also like to use dumbells, TRX, resistance bands and balls, depending on the clients goals and fitness level. Nice day? We can take it outside! I love putting down a mat and doing the whole session outdoors when possible.
How do we start?
If you are a new client I give an initial consultation for free before your 1st session. This includes a review of your health and fitness goals as well as injury history.  You would schedule your sessions with me just like an in-home client and I will call you at our scheduled time via Skype or FaceTime. It is that easy. I also offer packages for Online training.
Contact me for initial consultation
Pay for sessions using Zelle or Paypal link below
Schedule your session times with me
I will call you via FaceTime or Skype for your workout
How about Nutrition?
I am a Certified Holistic Nutritionist and I always incorporate healthy eating habits, recipes, cooking classes and meal plans if that is what my client needs. Eating is a huge part of your success whether you are looking to lose weight, get stronger and more toned or just get healthier. Every client is unique in his or her needs but healthy nutrition is paramount to all of us.
My clients that have had me at their homes that try Skype and FaceTime have really been surprised at how much they like it! So, now you can get the same results as an in-home session without driving to the gym. No more excuses.
Looking forward to hearing from you 🙂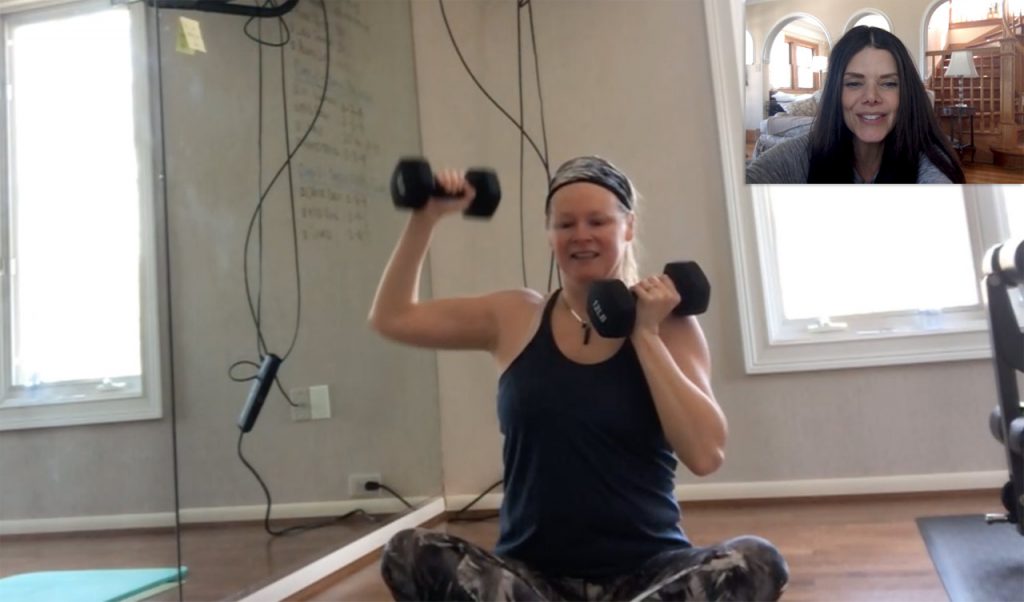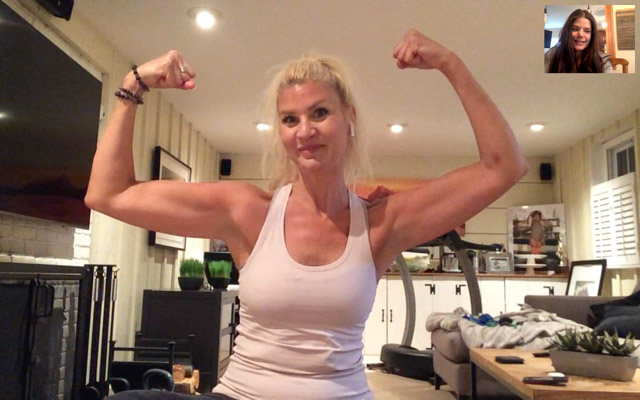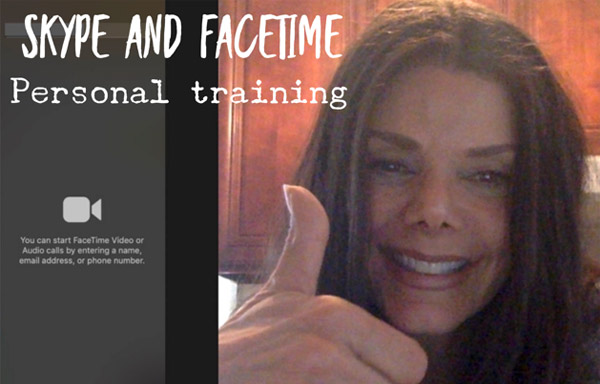 Virtual Personal Training – One-on-one and group sessions.
Testimonials
If anyone is looking for an amazing virtual trainer, I highly recommend working with Elissa's Fitness. She is an expert in all things fitness, health & wellness and has helped me get so much stronger (even with all my back issues!). Finally for the first the time in ages, I have muscle definition and have been able to transform my body all thanks to her!
– Stephanie
Elissa is my first experience with a personal trainer and now I am spoiled for life! She knows just when to push and when to support. Whether in person or via Skype, she can make me sweat and laugh as I build strength and confidence.
– Mary Bishop, Bloomfield Hills
Elissa is an amazing trainer!!! We have been using Skype to meet for our training sessions for the past 5 months. I could not believe how efficient Skype training could be with Elissa. She has an incredible eye for detail and is able to set up the most efficient workouts without elevating any existing pain or joint issues. She's done the impossible! She's helped me to find ways to go around daily obstacles and stay on track. It is a lot of fun working out with Elissa! And in the current situation, using Skype is definitely a very safe way to continue our training.
– Jackie Panse, Lake Orion
I have been training with Elissa for almost a year and having her come into my home, via Skype, is such an awesome fit for me and my schedule. I wasn't sure about online personal training but It's amazing how much she can see even though she's not in the room with me! Her workouts are very effective without taking a lot of time. I am really enjoying the benefits, I am stronger, down in inches and way more confident! I feel great, Thanks Elissa!
– Paula, Birmingham
The best way to keep your sanity during this stressful coronavirus time is through online workouts with Elissa. Elissa keeps you focused, fit and stress free. Through Elissa's workouts, you will be energized and happy to do something for yourself which helps with giving you extra strength to take care of yourself and your loved ones.
– Hadas, Birmingham, MI
Virtual Personal Training – One-on-one and group sessions.