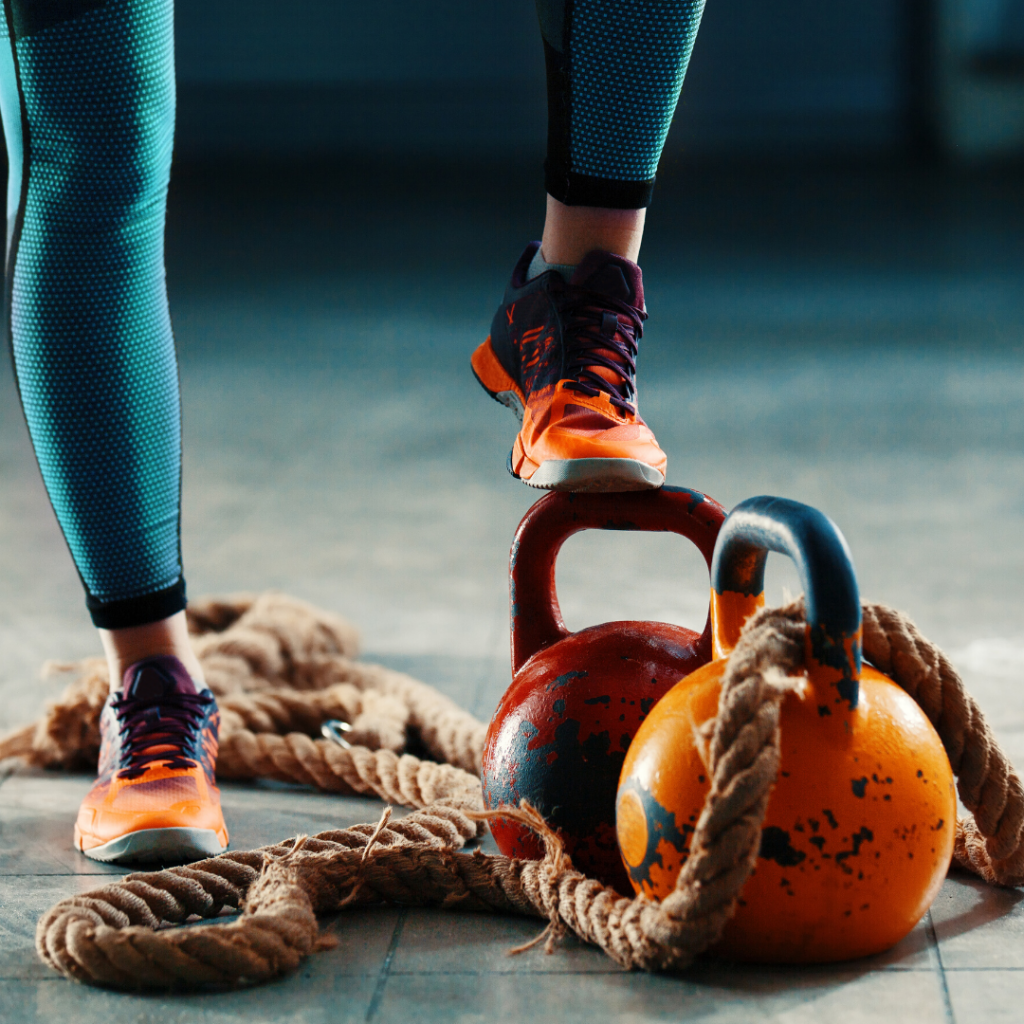 Home gyms have become more popular recently and for good reason.  Not only is it convenient, but with gyms closing due to the coronavirus, we have no choice right now.  I have been helping clients set up gyms in their homes for 30 years and I love it.  Some people opt for a lot of equipment and have the space to do so, but this is not necessary. I have clients that have minimal equipment and we hide it in a corner of the living room.  A set of dumbbells, a few kettlebells and a TRX.  Easy to haul outside if it's a nice day.  Going to a gym or class is social and fun, but home workouts can be very effective and convenient.  Those days when you don't feel like leaving the house, you can get in a quick 20 minute circuit and feel awesome.  The time saved with a home gym is important to a lot of my clients.  Skype training or FaceTime workouts with your home equipment is also convenient and can be a blast 🙂
I suggest claiming a space in your home that is motivating and inviting.  Basements are not always the best space if there are no windows and you don't enjoy being there.  Choose a space that you will use and want to spend time in.  I love taking it outside whenever possible.  I have a TRX hanging up in a tree in my yard 🙂  A garage is another option, open the door and it's like being outside.
The minimalist strength setup:
Ladies,  I suggest a set of 5, 8, 10, 12 and 15 pound dumbbells.  A mat to do floor exercises. If possible a TRX, this is an awesome addition for a home gym.  If you have been trained to use kettlebells or have trainer that uses them, a 15, 20 and 25 pound kettlebell would be great to start.  Resistance bands and a stability or exercise ball is also a good option.  A bench is not necessary if you don't have the space.  You can do many exercises on a mat on the floor.  Obviously if you have trained in gym for awhile and need heavier weights they can always be added.
Guys, obviously you would need more weight depending on your fitness level.  Starting with 12, 15, 20, 25 and 30 pounds would be a good start.  Kettlebells 30, 35 and 40 pounds.
Treadmills, ellipticals and spin bikes are popular, but again, not necessary.  Walking outside and beginning a routine at home including bodyweight exercises, free weights,  TRX and kettlebells will get you a workout,  just as good as any gym or class.  If you don't know how to start a routine at home, please get some help.  Find a trainer that can show you how to perform the exercises correctly and can give you a few routines to start. Be safe and careful when starting a new routine at home.  I do offer virtual one-on-one training (FaceTime or Skype) and it can be very effective during our current situation.
If you are used to a gym and miss the equipment and seeing those familiar faces, don't get discouraged!  Go outside and train in your garage, pick up some dumbbells or do some push-ups and squats,  just keep strong and moving!  Home gyms are wonderful to have.  The option to workout will always be there, you just have to believe that you can motivate yourself,  anywhere!  We've got this!  Stay strong my friends!
Elissa XOXO