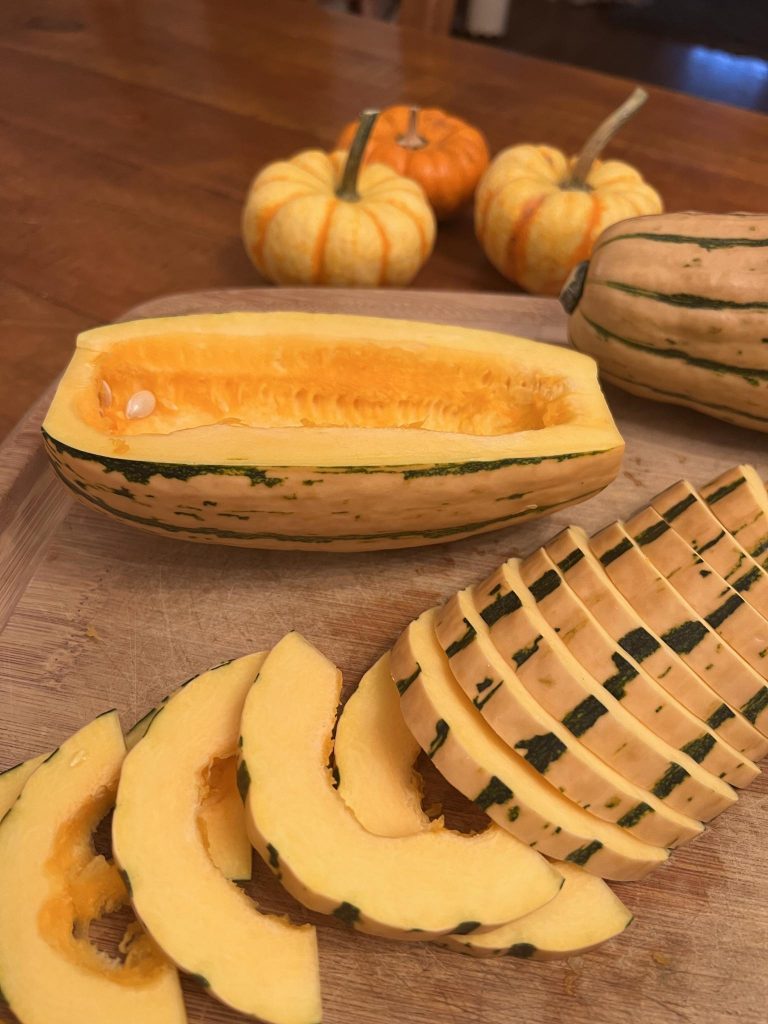 Fall is such a fun time for squash!  I had seen Delicata but never roasted it before.  It is really easy and delicious!  I decided to go simple and it was perfect as a side dish.  I put the extra in a container in the fridge for the next day and put together a wonderful salad topped with the Roasted Delicata.  I will post it as well!  I hope you give this beautiful fall squash a go!  Here's how easy it was!
Ingredients:
2 Delicata squash
Extra virgin olive oil
Celtic sea salt
Fresh cracked pepper
Directions:
Preheat oven to 425 degrees. Cut the squash lengthwise and scoop out the seeds and stringy stuff.  Cut into approximately 3/8 inch slices. Line a baking sheet with parchment paper.  Place the squash on the baking sheet (see my photo below) and drizzle with a good amount of olive oil to coat, then the cracked pepper and salt.  I'm generous with the sea salt!  Toss all to coat and place in the preheated oven. Roast until golden brown and soft, about 20 minutes or so. I didn't even flip them!  They were perfect 🙂  You can see the photo below in the glass dish. I hope you try and enjoy:)  Comments welcome and appreciated!
Elissa XOXO