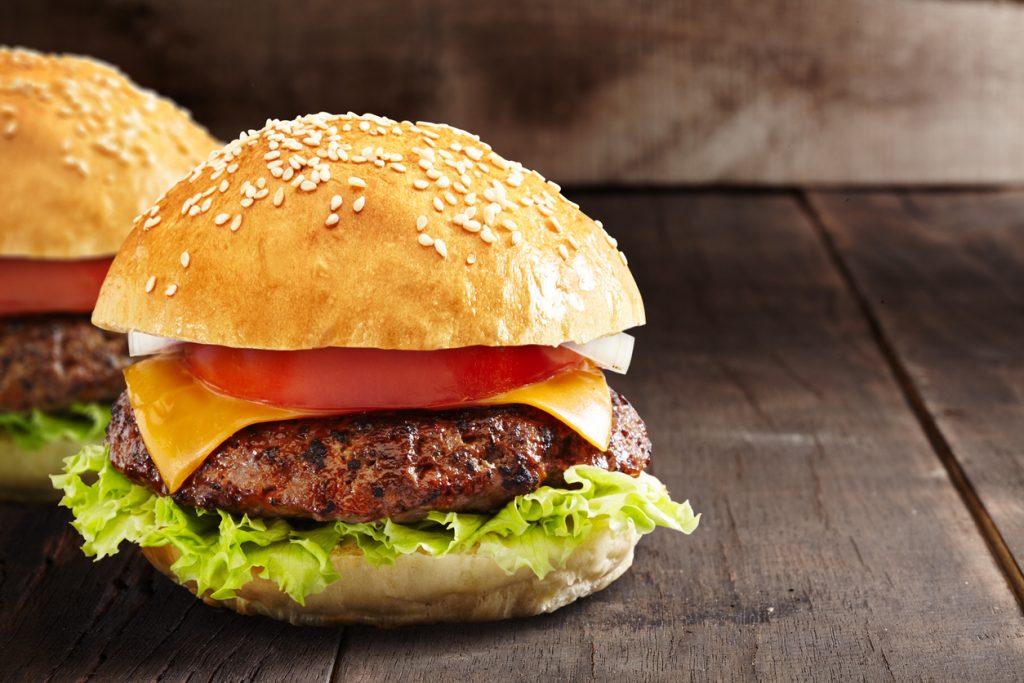 Are you a vegetarian or trying to limit your red meat intake?  I'm sure you have heard of Impossible Burger, or Beyond Meat.  You may have even seen them on the menu at some restaurants lately.  Have you checked out the ingredients?  I had to look for myself.  I eat meat once in awhile but I try my best to get grass fed, healthier beef, without hormones.  It makes a difference to our health!  So what are the ingredients in these new "FAKE MEATS"?  Here is the breakdown:
Beyond Beef ingredients:
Water, Pea protein isolate,Expeller-pressed canola oil, Refined coconut oil, Cellulose from bamboo, Methylcellulose, Potato starch, Natural flavor, Maltodextrin, Yeast extract, Salt, Sunflower oil, Vegetable glycerin, Dried yeast, Gum arabic, Citrus extract (to protect quality), Ascorbic acid (to maintain color), Beet juice extract (for color), Acetic acid, Succinic acid, Modified food starch, Annatto (for color)
Impossible Burger ingredients:
Water, Soy Protein Concentrate, Coconut Oil, Sunflower Oil, Natural Flavors, 2% or less of: Potato Protein, Methylcellulose, Yeast Extract, Cultured Dextrose, Food Starch Modified, Soy Leghemoglobin, Salt, Soy Protein Isolate, Mixed Tocopherols (Vitamin E), Zinc Gluconate, Thiamine Hydrochloride (Vitamin B1), Sodium Ascorbate (Vitamin C), Niacin, Pyridoxine Hydrochloride (Vitamin B6), Riboflavin (Vitamin B2), Vitamin B12.
The main ingredient in both these burgers are highly processed. Derived from natural does Not mean Natural. Both contain methylcellulose, which is an emulsifier. A binding agent. Yes it can  start with something natural, but manipulated in a lab.  Also linked to many health problems. Both also have "natural flavors", this one I have spoke about before. What are those flavors?  Why not list them?  Catch my drift?
It's up to you if you want to consume these highly processed man-made meats , but I will just keep supporting old fashioned food. In my opinion the marketing is deceptive when they say plant based. Many people think "plant based" means healthy. These are far from that.
I understand  many people not eating meat, but you can get your protein from lentils and many other natural foods that God put here for us to eat!  By the way did you know lentils have 18 grams of protein per cooked cup?  That is more than a 4 oz hamburger pattie! Check out my Mjadara recipe here on my site for a delicious lentil dish. Enjoy!
Elissa XOXO