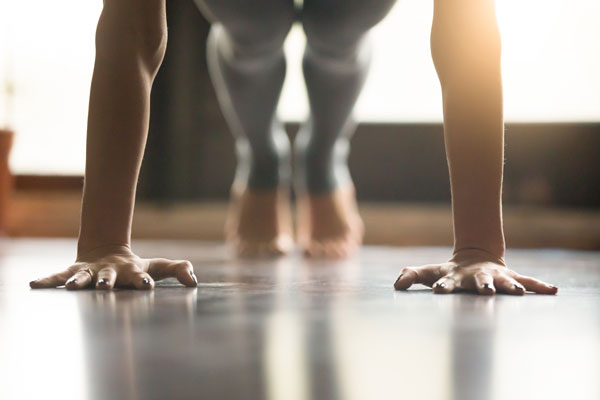 Want to be strong, healthy, and feel 10 years younger?  Studies show that strength training over a period of time can help prevent bone loss and help build new bone.
I  am now a menopausal woman myself, I can tell you confidently, that Weight training is our answer. Spin class may have kept you lean before the hot flashes kicked in, but now its time for Weight Training to preserve your muscle and rev up your metabolism again.
Right around 50, our drop in estrogen leads to unwanted muscle loss, which means lowered metabolism, that can lead to weight gain.  So less muscle, more fat, not what we want. Lowered estrogen also robs us of bone, which can lead to osteoporosis.
Adding weight training to your exercise regimen is the best thing you can do for your muscles and bone. Working out with weights puts stress on bones which stimulates bone growth. More muscle means more bone, which makes us stronger , leaner, and  healthier .  Maintaining strong muscles through weight training  will also help to keep up your balance and coordination, a critical element in preventing falls, which can lead to osteoporosis-related fractures.
Remember, you can also use exercise bands, weight machines, your own body weight and functional movements. You just need resistance, and enough of it!
So how much weight are we talking?  Are the 3 lb weights in pilates class class enough ? Is Yoga enough?  The ACSM (American College Sports Medicine) suggests 8-12 repetitions with a weight that is challenging. This may be 3 lb dumbbells for my 80 year old client, but for my 60 year old that is pretty strong, I may be using 15 or 20 lbs weights, everyone is different.  I have women post menopausal that can do a full full pushup, that is incredible resistance!   My goal with clients is progressive resistance that they can handle safely.
So ladies pick up the weight! Just remember correct form and continued progression is vital, this is where a trainer that has experience with osteoporosis and women's issues is key!