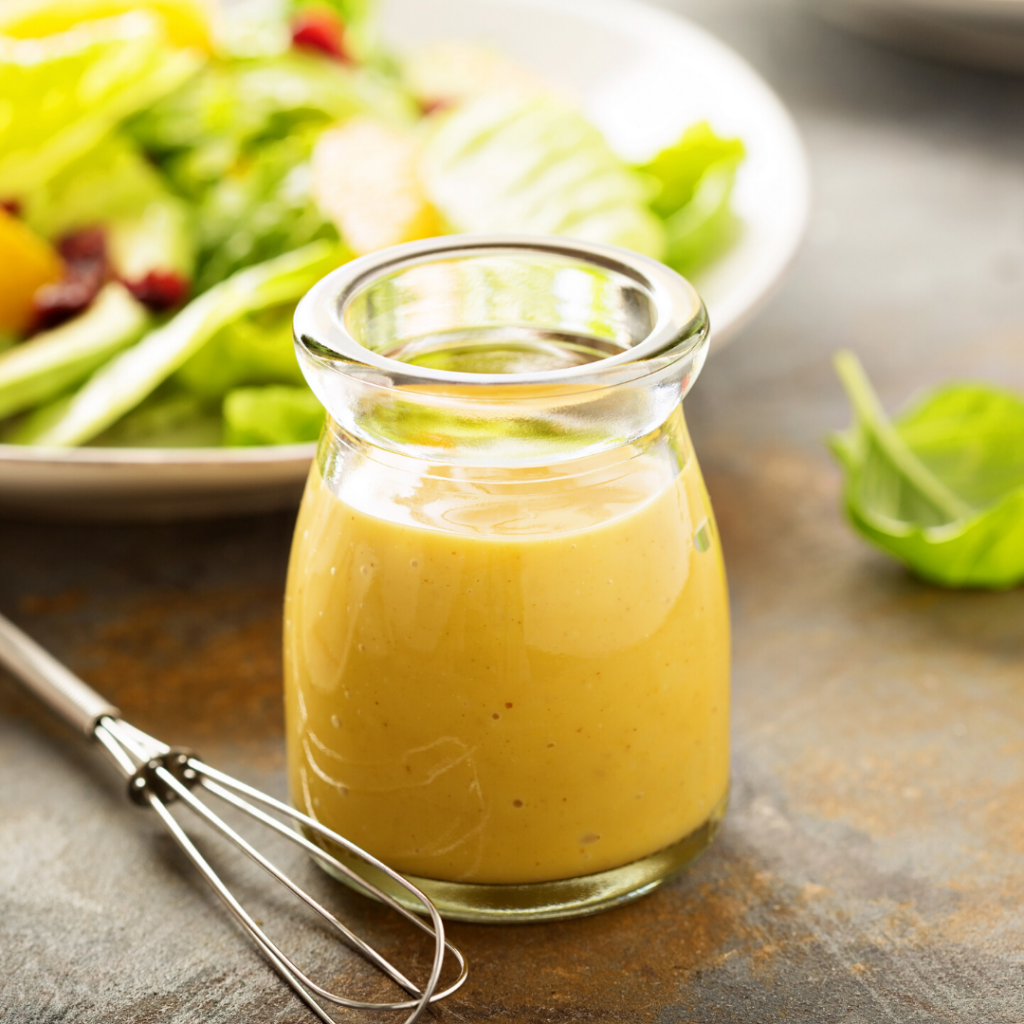 Bottled salad dressings are full of preservatives, emulsifiers and highly processed oils that can cause inflammation,  and other health problems.  So many people grew up on bottled dressings!  I grew up with lemon and olive oil mostly and I am so thankful to have learned to cook and be self sufficient.  It stuck with me as an adult and I love to share healthy recipes and inspire people to take a few minutes to "whisk" up your own yummy, creamy dressing.  Teach your kids, even if you never learned yourself, do it for them.  Throw away that ranch, experiment with some of your own new ideas 🙂  Whisk up the ingredients and store in a mason jar or sealed container in the fridge.  Make a new one every week, many of the ingredients are the same.  Check out my post under 3 must have vinaigrette recipes.  The ingredients will last awhile and it will be quick and easy to whip up your own healthy, natural creation!
Ingredients:
1/4 cup Tahini ( I have been using Trader Joes organic)
1/4 cup olive oil
juice of 1/2 fresh lemon
2 teaspoon dijon mustard
2 teaspoons honey or maple syrup
2-3 tablespoons water ( It is thick but remember to much water will dilute the flavor)
1/2 teaspoon celtic sea salt
fresh ground pepper to taste
Whisk all and store in a jar in the fridge.  Lasts up to a week.  You will be so happy you have this ready do use on salads, or even as an addition to shredded chicken in a collard wrap.  Let your imagination run with this one, it's so good 🙂
Comments always welcome!
Elissa XOXO