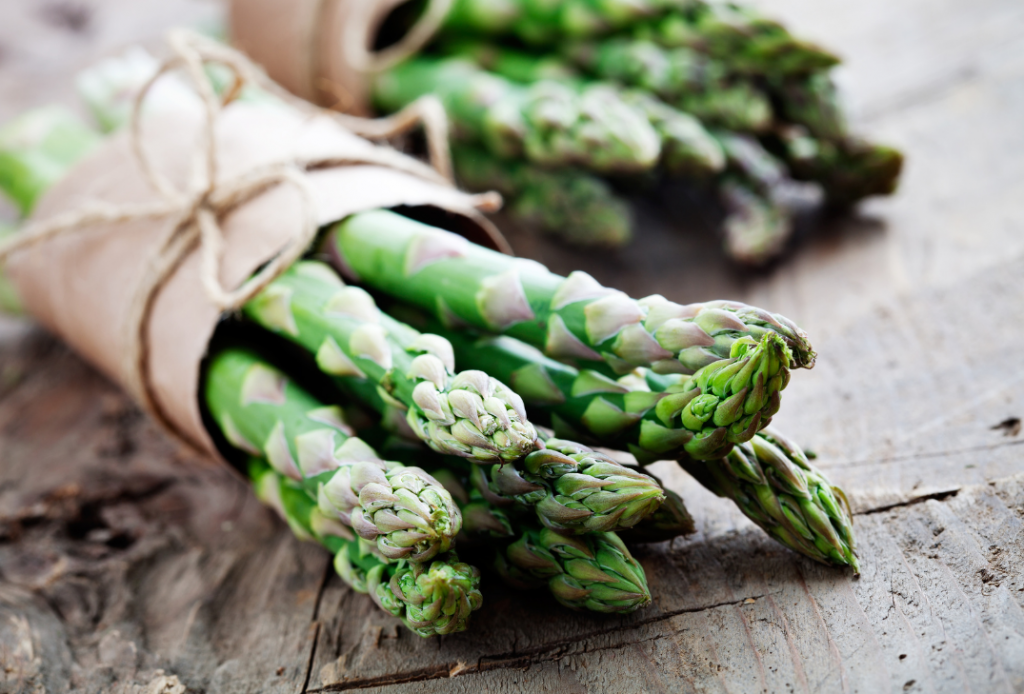 Asparagus
Early Spring is the best time to plant asparagus in Michigan!
Did you know Michigan ranks first in the nation for Asparagus production? It's thanks to our unique, sandy soil. Michigan farmers produce approximately 20 million pounds of asparagus during the state's 6-7 week harvest! Wow!
Asparagus is a low calorie, nutrient-dense "Clean 15" Vegetable, meaning it has a low pesticide load. See the 2023 list here EWG List.
Asparagus is considered to be a good source of fiber, potassium, thiamin and B6 as well as Folate.
Steam, grill, bake, broil, roast, stir-fry or saute these yummy stalks. What ever method you choose you can be sure you are getting a heathy side dish with your meal!
I love veggies and asparagus is one of my favorites.  My cat Oliver likes them steamed with a little celtic sea salt. Yes, I am serious 🙂
My favorite way is to roast them. So easy and quick, here's the recipe.
Preheat the oven to 425 degrees.
Wash the stalks, then line them up and trim the thick ends off (they are tough)
Toss with olive oil, Celtic sea salt and fresh cracked pepper
Line up the asparagus stalks on a baking sheet and bake for 12-15 minutes. I like mine still a bit crunchy not mushy, so I check them and turn them a bit in between.
Take them out of the oven and you can eat them as is, so good!  Or, you can squeeze a little lemon or add a bit of fresh parmesan.
 Enjoy this seasons beautiful asparagus!
Elissa XOXO