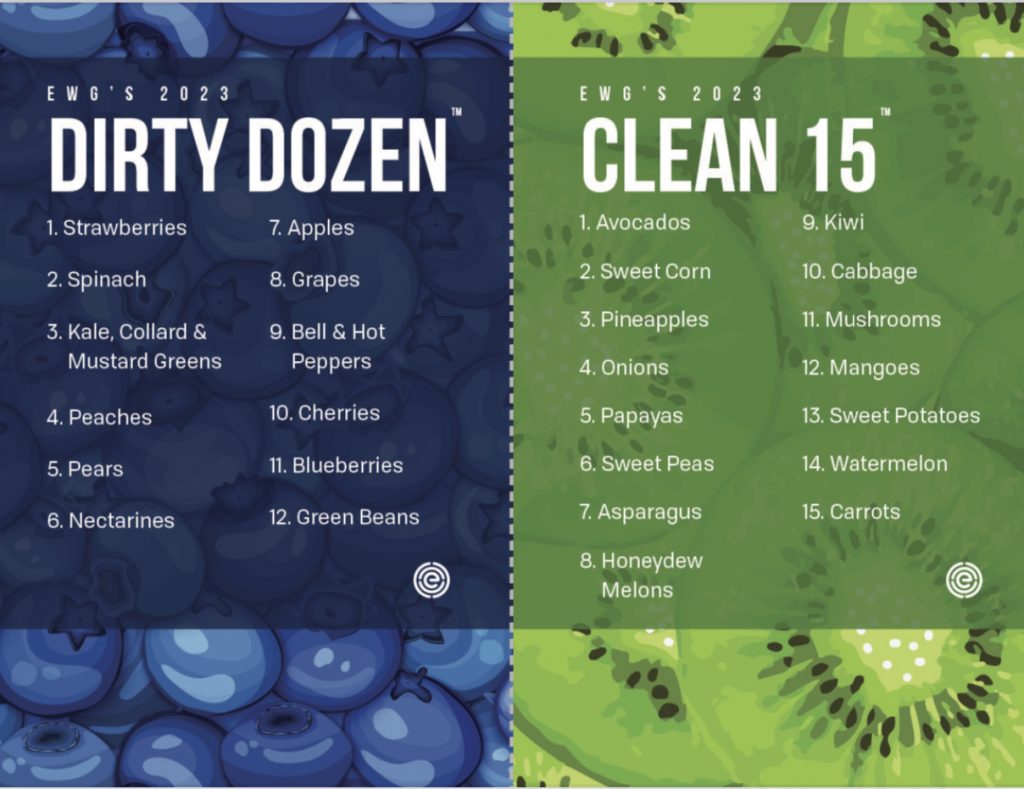 EWG, the Environmental Working Group is a great resource. I wanted to share their 2023  list of "The Clean 15" and the "Dirty Dozen".
The Dirty Dozen on the list are the 12 food items that showed the most pesticide residues. The clean 15 items on the list had the lowest amounts of pesticide residues, according to EWG's analysis of the most recent USDA data. The 2023 guide includes data from 46,569 samples of 46 fruits and vegetables.
This handy little list gives us an idea of which foods we should buy organic if we can! Stay healthy and eat real food! Chemical-free as much as we can :).
Elissa XOXO