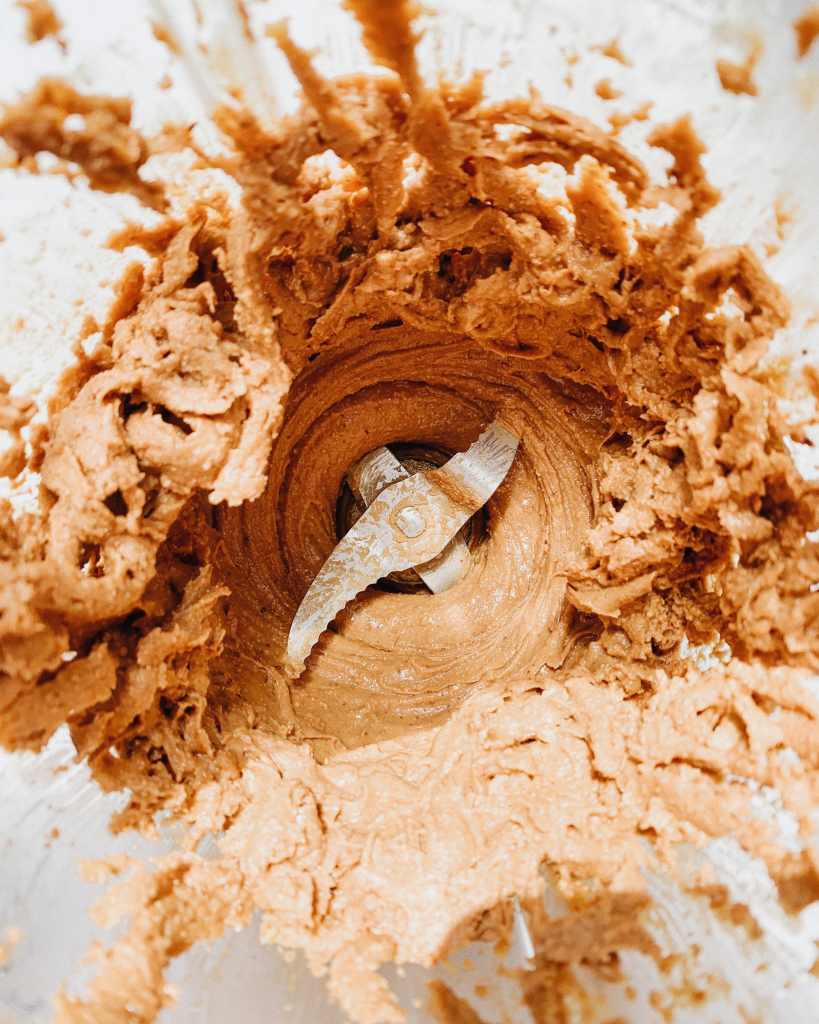 Peanut butter is a great snack for kids and adults alike, but do you know what is in yours?

 
I love making my own peanut butter in my Vita-Mix Blender.  I use roasted unsalted peanuts and a little bit of Celtic sea salt.  It's really amazing!  This is the old fashioned way to make peanut butter, simple and without any added preservatives or emulsifiers. 
If I want to just buy a jar I make sure the ingredient label has only 1 thing!  Roasted peanuts 🙂  
Today there are so many options and unless you read labels you may end up with a concoction of peanuts, salt, sugar, hydrogenated oils and other preservatives.  By the way…Reduced-fat peanut butters are not healthy!  They take out healthy fats and replace it with sugar and salt to make it taste better.  Yuk!  
Here's the ingredient list of one popular commercial brand peanut butter:
Peanuts, Corn Syrup Solids, Sugar, Pea Protein, Contains 2% or Less of: Salt, Fully Hydrogenated Vegetable Oils (Rapeseed and Soybean), Mono and Diglycerides, Molasses, Magnesium Oxide, Niacinamide, Ferric Orthophosphate, Zinc Oxide, Copper Sulfate, Pyridoxine Hydrochloride, Folic Acid.14)
Oh boy.  I won't even give my dogs this peanut butter! 
YES you have to stir the natural kind, but I think it is so worth a few minutes of extra work to feed you, your family and pets REAL FOOD.  Don't you?  Not a blend of chemicals and preservatives that are not healthy, when the real deal is out there.  
So the oil will probably be on top and the nut butter underneath in the jar, when you purchase it.  Here's what I do to make the separation of oil and peanuts easier.  I have a glass container with a lid I use.  I take a big spoon and pour the oil in the container and spoon out the peanut butter into it next.  I stir it up well and cover it and stick it in the fridge.  It stays mixed. Easy peezy! 
Trader Joes has a good unsalted creamy peanut butter that's natural that I get when I don't feel like making a batch.  Just read the label, one ingredient is all you need!  Stir it up!  Eat real food!  
Elissa XOXO