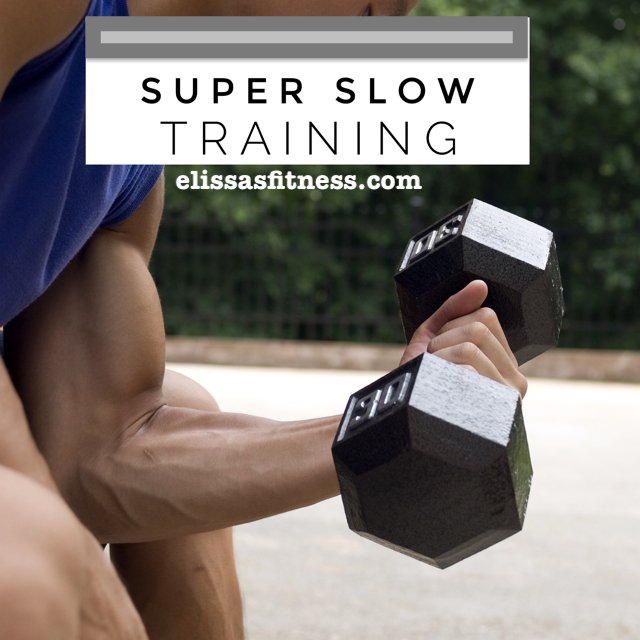 Want to gain muscle?  You may want to slow it down.  I love changing up methods to build strength with my clients, one way is to do super-slow.  Super-slow strength training was discovered in 1982 during a four-year study of osteoporosis in older women. This method of weight training turns your workout into high intensity (HIT) training.  It is a very effective way to increase strength and muscle mass and some may say the most efficient way.
People who did super-slow weight lifting were able to increase their strength by more than 50 percent in two months, compared to those who did a regular strength training routine.  This was a huge finding.
So how is it done? Basically Super-Slow is 10 seconds on the concentric phase and 4 seconds on the eccentric phase of muscle contraction (some recommend 10 seconds on each).
Example: 10 seconds lifting dumbbells up for a bicep curls, and 4 seconds lowering the weights down. Thus keeping the muscle under contraction longer.  This makes the set higher intensity.
Whether you want to gain size, maintain the muscle you have or build muscle you have lost, adding super slow weight training can be a huge benefit!  
Elissa XOXO