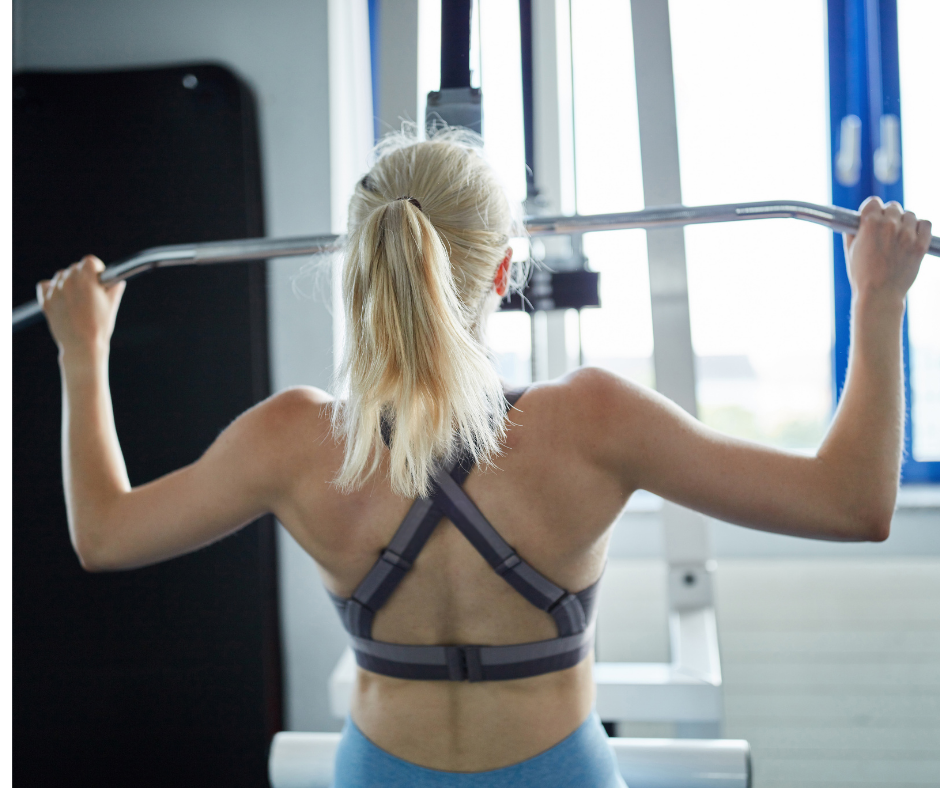 Strength training is by far the most important exercise anyone can do!
Strength training is the ultimate exercise to reduce body fat and increase lean muscle mass.  Want to increase your metabolism?  Strength training is your answer!  I have spent my entire career teaching clients how to maintain and build muscle because I know how important it is.
The benefits of strength training are far beyond looking and feeling great. Let's take a look into a few of them.
Benefits of Strength Training:
Supports long-term weight loss by increasing your lean muscle mass and metabolism.
Enhances your quality of life by keeping you strong.
Builds and maintains muscle mass as we age.
Gives us muscle tone and definition.  Makes us look better.
Strengthens your joints and helps prevent injury.
Improves your mood and helps with depression.
Protects bone health, actually building and maintaining bone. Increasing bone density.
Reduces the risk of fractures.
Helps our  joints stay flexible.
Can improve the symptoms of arthritis.
Improves your cardiovascular health. Strength training is one of the best forms of low-impact cardio exercise.
Lowers your risk of Type 2 Diabetes.
Can help prevent dementia.
Balance: Increasing strength will help balance, thus reducing falls and injury.
Sharpens thinking and learning skills for older adults
So you can see why I consider strength training to be the most important exercise you can do.  The good news is you do not have to join a gym.  You can strength train at home.  Home gyms have been becoming more popular.  Equipment is optional, but most people can benefit from a set of dumbbells.  Body-weight exercises like push-ups, squats and planks are also very beneficial.  Other options include resistance bands, kettlebells, weight machines and suspension training  (TRX).  I love to use all of these with my clients!
Getting Started:
It's always best to have an experienced friend or trainer show you proper form.  While using free-weights (dumbbells), perform 8-12 repetitions of each exercise. Push each set until failure.  Intensity is key!  When the weight gets easy move up!  Gradually increasing the weight will challenge us, and in turn keep up our muscle mass and strength.  I suggest 2-3 sets of each exercise till failure, but there is research that says one set till total failure gives the same benefit!  Each body part can be trained 2 times per week, giving 48 hours in between to rest.
Don't be afraid to start! Everyone can benefit from strength training, whether you're a teen or a senior!  Pick up those weights and work those muscles!  If you don't use it you lose it!  So true!
Elissa XOXO