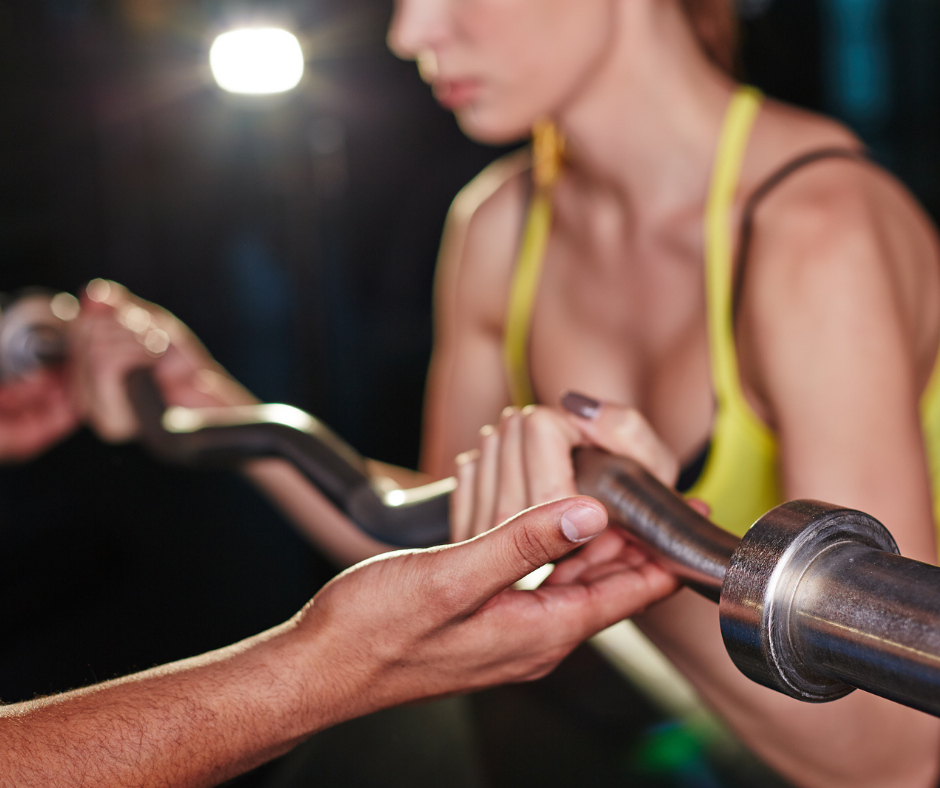 Ladies if you think cardio is all you need, you may want to think again. Research shows Strength Training benefits may outweigh Cardio. This has been what I have been teaching my clients for 30 years!  Strength changes you, empowers you and definitely sculpts you :).  Strength Training is a form of exercise that will benefit all aspects of your life.  If you spend hours on cardio machines and never pick up a weight or do body-weight exercises for strength, then let me challenge you.  Add in three half-hour sessions a week of strength training.  This is all you need to reap the benefits.  You can use weights, TRX, body-weight exercises, kettlebells or machines, it just needs to challenge you.  The research says it all.  The benefits are crazy amazing.  That is why I have spent my life teaching it!  My clients that train for strength benefit in every way.  Weight-loss, strength for daily activities, decrease in bone loss, heart health and much more.  Sure Cardio does SOME of these things but not all of them!  Let's take a deeper look.
Strength Training can add vitality and longevity to your life!  I'm sure you have heard about weight training for osteoporosis. How about weight loss? Age related muscle loss? Muscle loss is real and strength training is the answer. Keeping muscle, increasing metabolism and aiding in weight-loss are just a few benefits. Did you know strength training is one of the best forms of low-impact cardiovascular exercise?  I cannot tell you how many times my clients tell me they cannot believe how cardiovascular their weight training sessions with me are.  They are blown away!  While cardio is great for heart health it can't compete with strength training when it comes to building muscle.
A study published in 2019 by Medicine & Science in Sports & Exercise found that people who did at least one hour of strength training a week had a 40-70% lower risk of heart attack or stroke.  The key is to make your workouts challenging enough to increase your heart rate.  Make sense?  So you can increase your cardiovascular health as well as reap all the other benefits when you tax your muscles.  Adding strength training into your workouts is the most important thing you can do for your health.  You will be stronger, healthier, leaner and live a more stress-free life with strength training.  Trade some of that time you spend on cardio for strength.  The benefits will amaze you!
Elissa XOXO