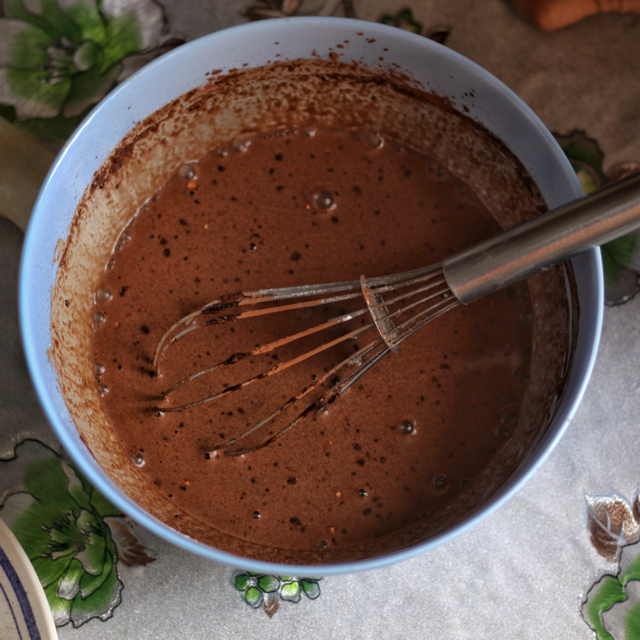 Happy Valentine's Day!  Great Day For Healthy Hot Chocolate!
Hot chocolate can nourish? It can actually be full of nutrients if you use raw cacao!  Take away the processed cocoa with sugar and make this homemade, nutrient rich hot chocolate with raw cacao!  Cacao is a superfood but it is not sweet, so try honey or maple syrup to sweeten.   Sure, honey and maple syrup are not good in excess but they are better for you than refined sugar.  So what is raw Cacao?  Cacao nibs, powder and various Cacao products, in a nutshell are made by cold pressing unroasted cocoa beans.  The nutrition is not lost during this process. It is one of the highest food sources of magnesium!  Contains iron, calcium, zinc, copper, potassium and manganese to name a few.
"Cocoa" , on the other hand, (like the Hershey's type)  is Cacao (raw healthy form) that has been roasted at high temperatures.  So it is processed and lacking the rich nutrient profile that is derived by the raw bean.  Cacao is truly is a superfood, so why not use it to make amazing hot chocolate!  See more on the differences of Raw Cacao and processed Cocoa here  Cacao Vs Cocoa.
Amazing Homemade Hot chocolate
Ingredients:
2 cups whole organic milk or milk of your choice

2 tablespoons raw cacao powder
2 tablespoons raw honey or organic maple syrup
1 pinch celtic sea salt
1/2 teaspoon vanilla
Heat milk in a small pot over low heat.  Add all other ingredients.  Use a small whisk to get the clumps out of the cacao powder.  DO NOT BOIL!  Heat and whisk until warm and blended.  
*Top with homemade whipped topping sweetened with maple syrup and a little vanilla!  Yum!!  
You can adjust the cacao and the honey (or maple syrup) to taste if you want it stronger or sweeter.  I think this combination is perfect!  Enough for you and a friend 🙂
Let me know if you try it.  Comments are welcome and appreciated!