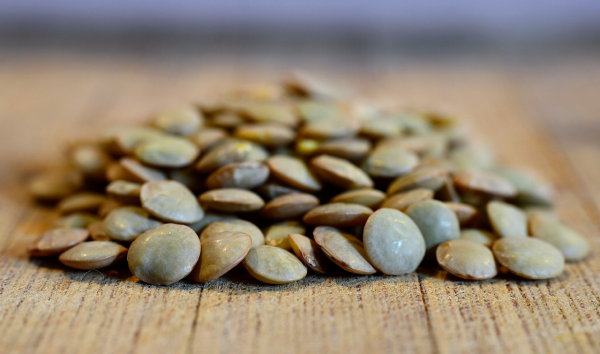 Mjadara, the powerhouse, superfood I grew up with!  Lentils were a staple in my mothers culture. We had Mjadara almost weekly and I still love it!  Did you know 1 cup of cooked lentils packs as much protein as a 4 oz burger? About 18 gas per cup! Plus lentils are high in iron, fiber, magnesium, potassium and zinc.  Would you like to add them into your diet?  Here is the recipe I grew up with…I tweeked my Grandma Faye's recipe (sorry Grandma!) a little less rice!  You can substitute white basmati if you prefer, I even skip the rice and make it with just lentils most times!  Sometimes I add mushrooms, and I always add yogurt to the top!  I hope you enjoy it as much as I do 🙂
Elissa XOXO
Ingredients:
1 1/2 cups lentils
3/4 cup brown basmati rice
4 -5 sweet onions, sliced thin
1/2 cup or so Olive Oil
Sea salt (to taste )
Soak lentils in a bowl for 15 minutes and disregard any impurities. Drain them and put them in a pot with water, enough to cover (like pasta).  Add about a teaspoon of sea salt.  Simmer for about 15-18  minutes until firm but not mushy. I cook the lentils and rice separate because they cook differently.  So when you are cooking the lentils put the rice on, brown takes longer, so if you'd like you can put the rice on before the lentils.  I always add a little sea salt to the water.  So as you are cooking the rice and lentils you can do the next step.
-Slice onions into thin strips. If you have never done this, slice the ends off, cut in half from stem end to stem end. Lie half onion flat, then cut into thin slices. Heat up the olive oil in a large sauce pan,  Caramelize the onions on medium high heat in olive oil. Use enough oil to cover the whole bottom of the pan. Caramelize in batches.  With my large pan, I do 4 large onions in 3 batches.  Add more oil when needed. Set onto a separate dish with some of the oil.  Season with sea salt
-When lentils are done drain them in a strainer and put back into the pot.  I like to add a little more salt now if they need it.  Lentils are not as good without salt!  Use a good sea salt like Celtic or pink himilayian.  Put the cooked rice on top of the lentils. Put caramelized onions on top of that. Cover and let sit for 10 minutes.  Fluff with big fork, don't stir.  
**Good cold or hot. I like it best cold with plain yogurt or with pickles.
**Serve with grilled salmon or chicken on top.
**Even better the next day