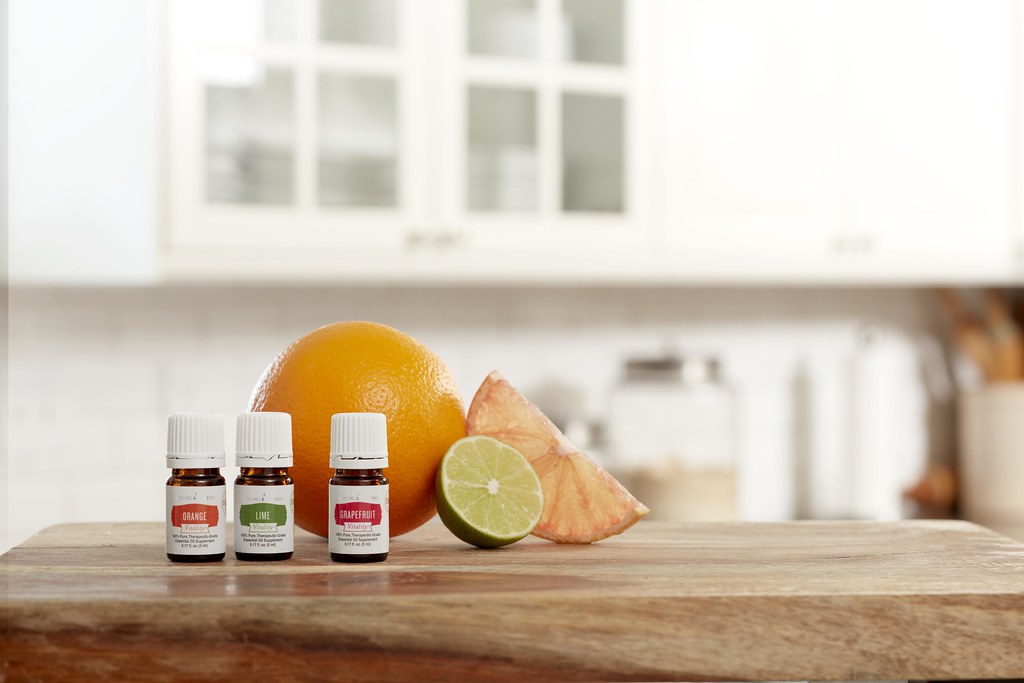 Have you heard of the Vitality Line of essential oils?  It is Young Living's dietary line of pure, therapeutic-grade essential oils.
Amazing for adding flavor to your favorite foods or add to you water for a little punch of flavor.  Also used as dietary supplements, the Vitality dietary essential oil line gives you the freedom to share and explore some favorite essential oils in a variety of nutritious and delicious ways.
I always keep the Citrus Vitality oils on hand because I use them to get clients off of chemically-flavored drinks.  I also use this line to get them to drink more water.  It works!  Just a drop or two in their water bottle and they love it!  A nice essence of natural essential oil that is good for you!  Not a chemical cocktail which many sports drinks and even supposed "naturally flavored waters" contain,  which are harmful!  Please note, do not use essential oils in plastic bottles or cups, glass is best.  You can also use stainless steel.
With four distinct categories—Herb, Spice, Citrus, and Supplement—I invite you to explore the wonderful Vitality dietary line of essential oils.
The Citrus Vitality dietary oils include:  Lemon, Orange, Grapefruit, Lime, Jade Lemon, Bergamont and Citrus Fresh.
The Spice Vitality oils include:  Cinnamon Bark. Clove, Ginger, Carrot Seed, Celery Seed, Dill and Black Pepper.
The Herb Vitality Oils include:  Basil, Lemongrass, Oregano, Rosemary, Thyme, Lavender, Peppermint, Spearmint, Laurus Nobilis, Mountain Savory, Marjoram, Sage, German Chamomile and Tarragon.
There is also a supplement line which includes: Copaiba, Digize, EndoFlex, Frankincense, Thieves, GLF, Sclaressence, Longevity, JuvaClense and JuvaFlex.
Please DO NOT consume essential oils that are not fit for human consumption.  These Vitality oils ARE  safe to consume.  What sets them apart is that the Vitality oils are labeled for internal use whereas the regular essential oils are labeled for aromatic and topical use.  Cheaper oils can also contain other chemicals and additives.  That is why I chose to use and supply Young Living oils, as I know the oils are pure and labeled appropriately.
Have fun with this line!  I really enjoy putting them in my water and adding them to many of the dishes I cook.  You can also add them to green smoothies or even cocktails!  Endless options to add a bit of natural, healthy flavor to your life! Want to purchase or learn more about oils?  Check out my essential oils page
Here
Elissa XOXO