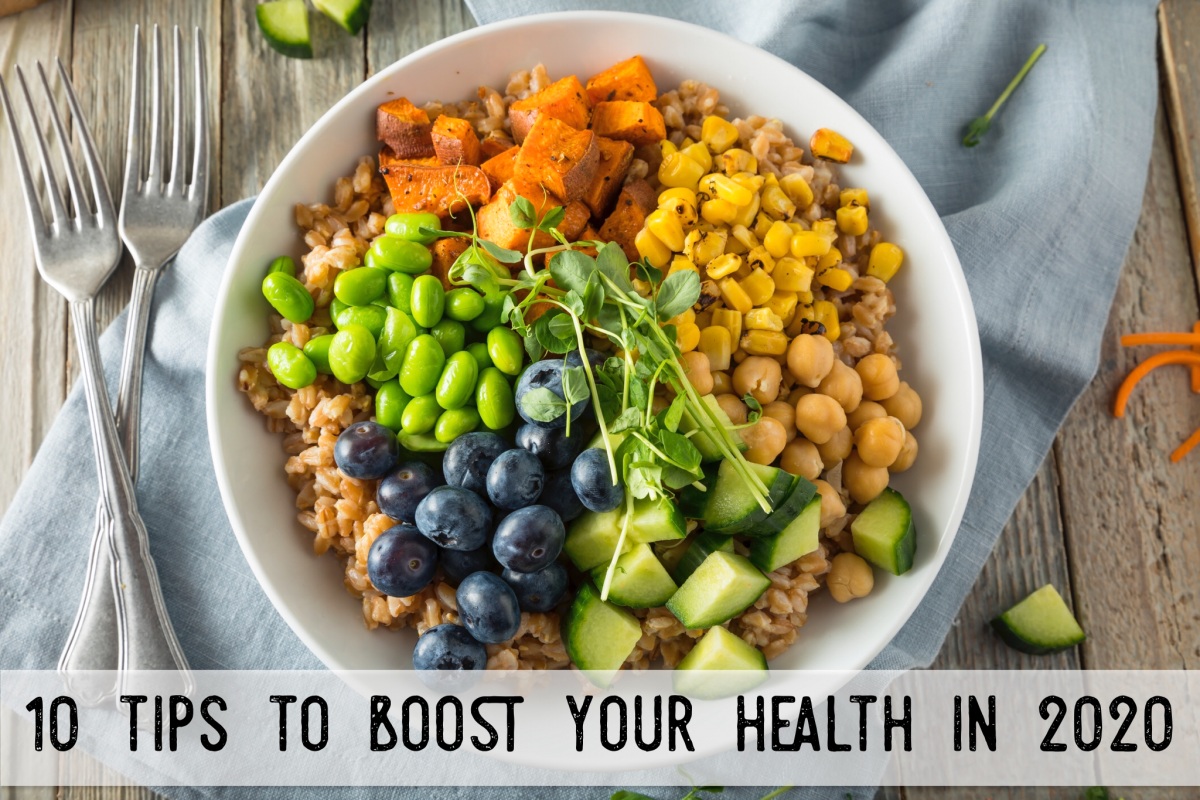 I know it's confusing and conflicting!  I get it!  I spend a huge portion of my life weeding thru the info, deception, lies…it can be draining. Since I am not the romance novel type, I actually enjoy this process!  I love to share my findings and hope to bring unbiased information that will help my clients, friends and family reach their goals, or at least benefit their life in some way!  That makes me happy so I continue to muddle thru the muck and research, read and share.  Here is a list, that I could have continued up to 100, but I thought it best not 🙂  Happy, healthy 2020 my friend.
Start your morning with a glass of purified water, skip the plastic.  See #2!
Get a water purifier and try to get in 1/2 gallon of purified water a day (8, 8oz glasses). Flavor it with natural essential oils if you want (vitality line from Young Living), try lemon, tangerine and spearmint! These are all natural and safe.
Clear your cabinets and pantry of sugary snacks, unhealthy vegetable oils and processed ingredients.

 

Make a list of healthier options you can have on hand to make healthier meals.
Get off chemicals.

 

That means diet drinks. That means highly processed foods. Eat real, whole food. Read labels!
Eat organic when you can, but eating real whole food, organic or not, is always better than processed refined foods.
Move at least 30 minutes a day.

 

If you don't exercise at all start with a 20 minute walk and build it up. Get out in the fresh air and sun when you can. Do this everyday.

 After you accomplish moving daily add in strength training!

Try to go to bed at a decent time. Free yourself from phones and screens.

 

Diffuse some lavender and cedarwood oil and read a book instead.
Try switching out chemical cleaners for more natural options. I use Thieves products from Young Living.  Many you may be using could possibly be causing breathing problems and even be cancer causing…. www.ewg.org is a place to research your products if you are curious.
Do not use chemical plug ins!

 

They are toxic to you and your family.

 

Please try diffusing natural oils that can benefit your health, instead of harm it.
Practice meditation and prayer. I thank God everyday for what I have.

 

Gratitude can change you.

 

Even when I have gone thru horrible trials, focusing on the positive things I have, always pulled me thru.

 

Take a minute to just breathe and unwind when stress comes around. Focus on the positive things.
As I said I could keep going but I find that if someone starts with one thing to help their health and they conquer it, make it a habit, it is very powerful.  To prove to yourself that you can do it.  It is empowering!  Don't expect to change everything at once!  Baby steps…conquer small changes….you've got this 🙂
Elissa XOXO