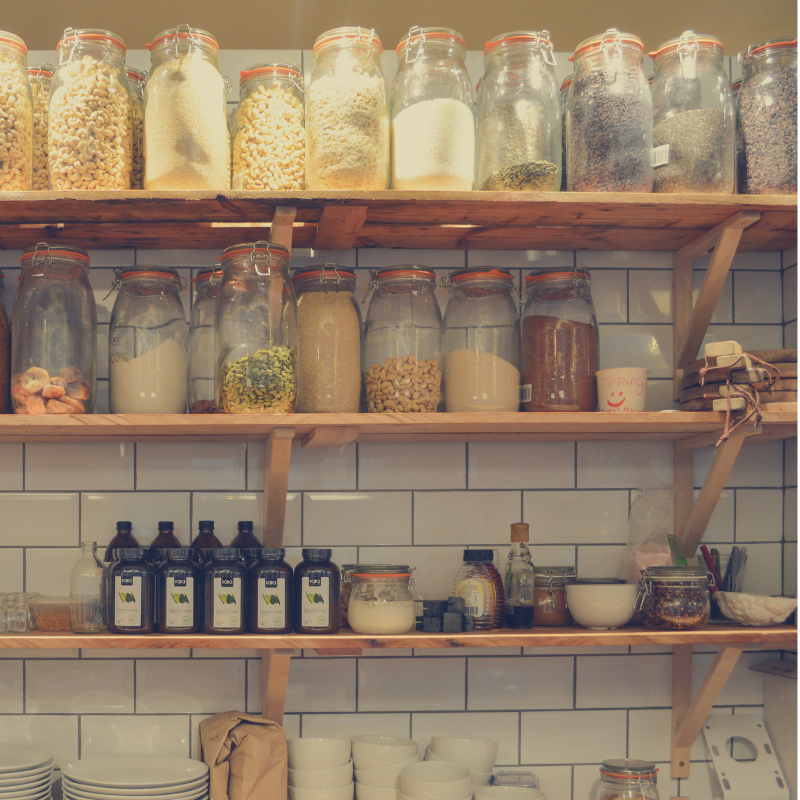 Build your Healthy Pantry!  I try to get my clients that eat out a lot, or eat most meals from the frozen food isle,  to make a few healthy meals at home.  Many times we have to revamp their pantry. Fun!!!  Getting rid of boxes of sugar laden cereals and processed snack foods and replacing them with ingredients they can use to make healthier meals for their families and themselves!  Here are some things I always have in my pantry:
Organic beans
Lentils
Quinoa
Raw Cacao (raw chocolate)
Almonds
Walnuts
Natural peanut and Almond Butter
Tahini
Pumpkin seeds
raw sunflower seeds
Onions and Garlic
Canned Coconut milk
Canned Organic no-salt tomatoes
Whole organic Oats
Organic Raisins
Condiments: (to make easy salad dressings!!)
Dijon mustard
Balsamic vinegar
Apple Cider vinegar
Raspberry Vinegar
Oils:
Extra Virgin Olive oil
Coconut oil
Grapeseed oil
Sweeteners:
These are a few. Of course there are those amazing spices and herbs and things we have to keep in our fridge like grass fed, full fat butter (yep 🙂 )  No margarine in this house!!  Let's not forget some made yogurt and eggs!  What do you like to keep on hand in your pantry??  I hope this inspires you to revamp that pantry and try some new, healthy recipes!! Happy cooking friends!!  Comments welcome and appreciated!! 
Elissa XOXO