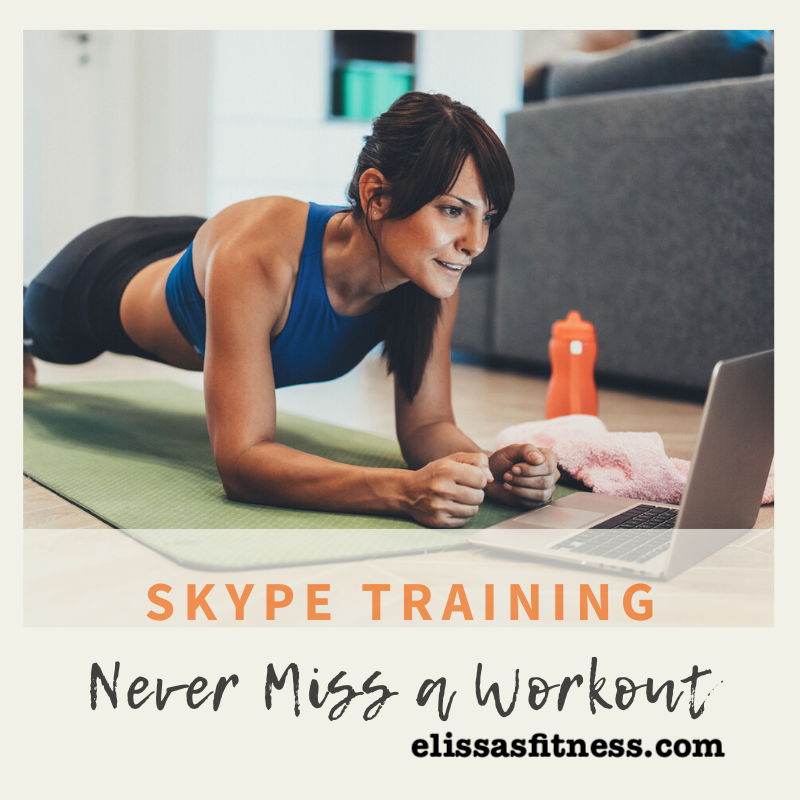 Workout with me anywhere, with my live online personal training sessions!  Skype and Face Time personal training sessions give you the option of staying home and having the same interaction as If I was personally there.  The only difference is that you log in to Skype or I call you on Face-time !  I have been offering Skype sessions to my clients that travel and clients out of state with great success!  They love it!
I currently offer online training, exercise and nutrition plans and nutrition counseling using Skype, Face time and email.
Each client is unique and I plan each workout around their individual goals and fitness level.  A typical sessions lasts about 55 minutes and starts with a 5 minute warm-up.  I demonstrate all the exercises to my client, analyze their form and correct if needed.  I love to encourage my clients and motivate them to succeed.  During the session I will be constantly reinforcing technique.  I use a positive approach!
 If you have equipment that you can incorporate into your training that's great, but you don't need much to start.  I use dumbells, TRX, resistance bands and  bodyweight exercises, depending on the clients goals and fitness level.  You would need a laptop, mobile device or iPad.  You would schedule your sessions with me just like an in-home client and I will call you at our scheduled time 🙂  It is that easy.
Get the same results as an in-home session! No more excuses!  Workout right from home on your mobile device!
I also offer packages for Online training.  If you are a new client, this includes a fitness consultation to review your health and fitness goals as well as injury history.
If you'd like to give it a try, contact me here on my contact page.  I will get back to you promptly!
Thank you,
Elissa